{A little caption in English below, original tweet can be found
here
}
Afshan Azad
(
@afshan_azad
- Padma Patilová z Harryho Pottera) předvčírem zveřejnila na svůj osobní Twitter fotku ze
setu Harryho Pottera
a to (odhaduji) Fénixova Řádu, tedy roku 2006-2007 se slovy:
Prohlížím fotoalba a narazila jsem na tuhle nádheru! Koukněte jak jsme malý! #memories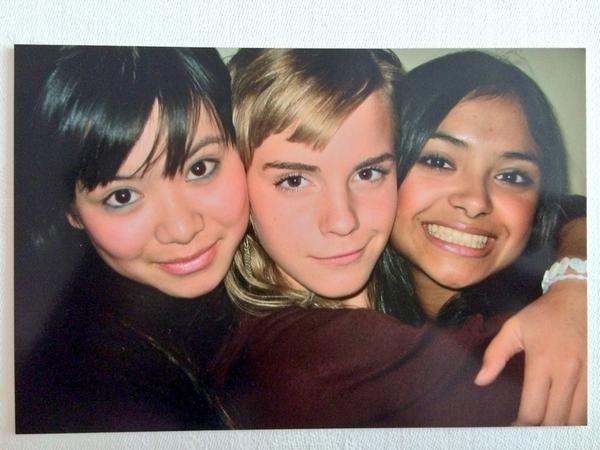 Fotka je roztomilá. Katie Leung (Cho Chang) to moc sluší, ale nejvíc mě dostala ta Emmina ofinka.


Jinak, dejte si na Afshan pozor. Kamarádka jí odepsala a ona ji blokla! Stejně tak blokl jinou kamarádku Oliver Phelps. A ačkoliv jsou obě trhlé, byly naprosto slušné a nebyl žádný pádný důvod.

The picture itself is genuiely adorable. Katie Leung (Cho Chang) looks stunning, but what made me almost weep is Emma's awkard little fringe.